Drop in Shelter for street involved children is a service with the aim to improve life quality of the street involved children, first through satisfaction of their basic needs, and then by development of social competencies, by advancement of the family capacities and by help in the process of claiming their rights for services in the community.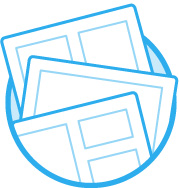 Program of education
Program of education is organized with a goal to include "children at risk" in the educational system in early age, as a measure of support and prevention of children getting involved in life and/or work on the streets.
Philanthropy
Philanthropy is the latest program of our organization which has been realized since the end of year 2013. The final objective of the program is to provide sustainability of the CYI program.
No Results Found
The page you requested could not be found. Try refining your search, or use the navigation above to locate the post.