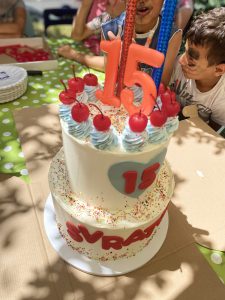 On Saturday, June 4th, Drop in Shelter celebrated its 15th birthday.
More than a hundred children present, at two locations in Belgrade, had fun and enjoyed music, dancing, face painting and socializing with numerous guests who joined us and increased the celebration of the jubilee of this service, intended for children in a street situation.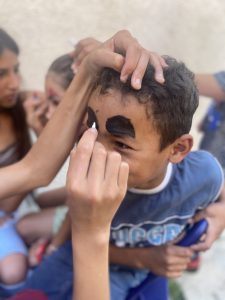 This was an opportunity to, once again, gather associates, donors, colleagues and friends of the Drop in Shelter, who recognize the importance of the existence of such a service and the need to provide support to one of the most vulnerable groups of children.
You can watch the report of the Serbian Radio Television on the celebration of the 15th birthday here.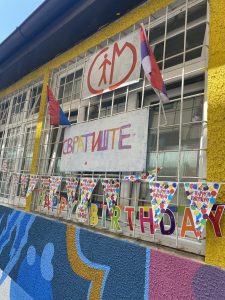 In 2021, the Drop in Shelter distributed at least 65 sets of clothes a day, 65 school snacks (when classes were held in schools) 10 jackets and 15 pairs of shoes, 80 meals a day (breakfast, lunch, dinner, snack). During 2021, the Drop in Shelter supported over 400 girls and boys aged 5 to 15.