In Serbia, one of the ten schools participating in the REVIS project – response to peer violence among children in schools and adjacent settings. is the First Elementary School in Obrenovac.
How much the activities and workshops on negative social and gender norms mean to the children involved in the project is shown by the fact that the teachers in this school, together with children and the local organization for gender equality, designed additional activities on negative norms and violence.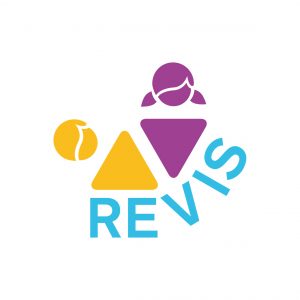 Namely, the children first talked about gender equality with a representative of a local organization, and then watched a film about a girl who is a Roma woman and who plays football. All the students were very touched by this story about a girl who struggles with stereotypes within her community, family, society.
After that, a special physical education class was held for the children, where the boys were encouraged to dance and the girls to play football, and their teachers made a short film about this activity. The dedication and effort invested by all teachers and pedagogues involved in this project are exceptional and testify to the importance of such workshops for children, but also the need for continuity, in order to continue work on combating negative social and gender norms that lead to violence against children.
Four countries are participating in the REVIS project – Bulgaria, Croatia, Romania and Serbia, and the Center for Youth Integration is a local partner organization in Serbia.
Co-funded by the Rights, Equality and Citizenship Program of the European Union (2014-2020)