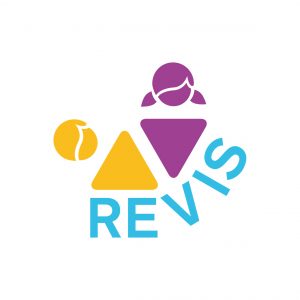 Since January 2021, the REVIS project – "Response to Peer Violence against Children in Schools and Adjacent Settings" (Responding to Violence against Children in Schools and Adjacent Settings) has been implemented in Serbia. After the successful completion of the piloting process in two schools (in the primary school in Šid and the secondary school in Kraljevo), 8 Belgrade schools joined the activities.
This project aims to raise awareness and suppress negative social norms that lead to peer violence, and specifically in Serbia, it involves more than 500 children from ten different schools, with the support of the Ministry of Education, Science and Technological Development.
Teachers and pedagogues from all ten schools, with children, realize through workshops, through four different modules and on the basis of the program developed for this project by the International Institute for Child's Rights and Development. Despite the unfavorable epidemiological situation that existed during the fall and winter of last year, all workshops with children were organized in person, and the motivation of the teaching staff greatly contributed to the fantastic results that have already been achieved within this project. The children react very nicely to the workshops and the curriculum that has been developed, and the teachers testify to some already visible positive changes that they notice in the children involved in this project.
The schools participating in the project are: primary schools – "Dragan Lukić", First Obrenovac Primary School, "Zmaj Jova Jovanović", "Dušan Vukasović Diogen", "Pavle Savić", "Branko Radičević", and secondary schools – Barajevo Secondary School, Zemun Electrical Engineering School, Graphic-Media School, Agricultural-Chemical School Dr. Djordje Radic. The partner organization implementing the REVIS project is the Center for Youth Integration.
The REVIS project is co-financed from the "Rights, Equality and Citizenship" (2014–2020) Programme of the European Union.