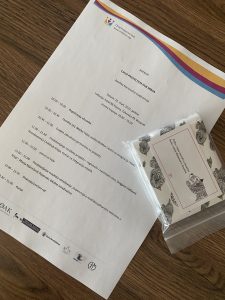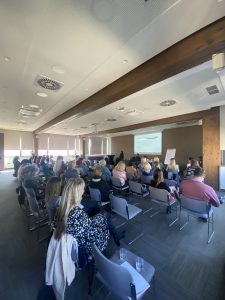 The final ChildHub Conference in Serbia was held, in person, on March 22, 2022 and was accredited by the Chamber of Social Welfare.
After 7 years, the Center for Youth Integration, which is also a local partner organization in Serbia in this regional project, organized an event to review all the results achieved, plans for the sustainability of this regional initiative in Serbia after the project, but also to presented the results and main findings of the research on Supervision within multidisciplinary teams, which we conducted as part of the ChildHub project in 8 countries earlier this year.
Bearing in mind that the Center for Youth Integration has achieved significant partnerships and cooperation with many institutions during the 7 years of this project, we used yesterday's Conference to express special gratitude to some of them: Republic Institute for Social Protection, Chamber of Social Protection, Faculty of Philosophy, University of Novi Sad, Network of Children's Organizations of Serbia, Center for Social Policy and the only individual who is one of the most recognizable professionals in the field of social protection, not only in Serbia but in the region. prof. Dr. Nevenka Žegarac, from the Faculty of Political Science, University of Belgrade, who, receiving a letter of thanks, said:
"ChildHub is something that is a unique resource for all professionals in our field, we don't have anything like that and it would be a great pity, that is, we must not allow it to disappear."
In the second part of this national conference, the results of the research conducted by Marija Nijemčević Popovski, a local researcher, on the topic of Supervision in multidisciplinary teams in Serbia were presented. She presented the findings on the state of the Supervision, what are the opinions of professionals who provide and receive this type of support within their work engagements, ie what are the main challenges and obstacles, and what recommendations did these professionals give to improve this area.
Everyone present agreed on one thing – the ChildHub platform is a resource that is necessary, needed and must continue to live.